Welcome, I'm
youssef imlyhen
Full-Stack developer specialized in the front-end with React. Familiar with various stages of the development cycle, from UI/UX design to writing clean code in modern web technologies. My job is to turn your great ideas into unique digital experiences.
Get In Touch
About Me
Hi, I'm youssef. A passionate developer from morocco.
I'm currently working on multiple projects on GitHub

I'm currently learning Typescript, CI/CD PipeLines, Next.js, TDD, Micro-Services, and Micro-Frontends...

I regularly write articles on blog.ysf-imly.me.

You can reach me at ysf.imly@gmail.com.

Fun but true fact 3 years ago, I wrote my first "hello world". 3 years from now I will save humanity from AI (GPT-5) using CSS. so funny, right!?
Connect with me:
What i read about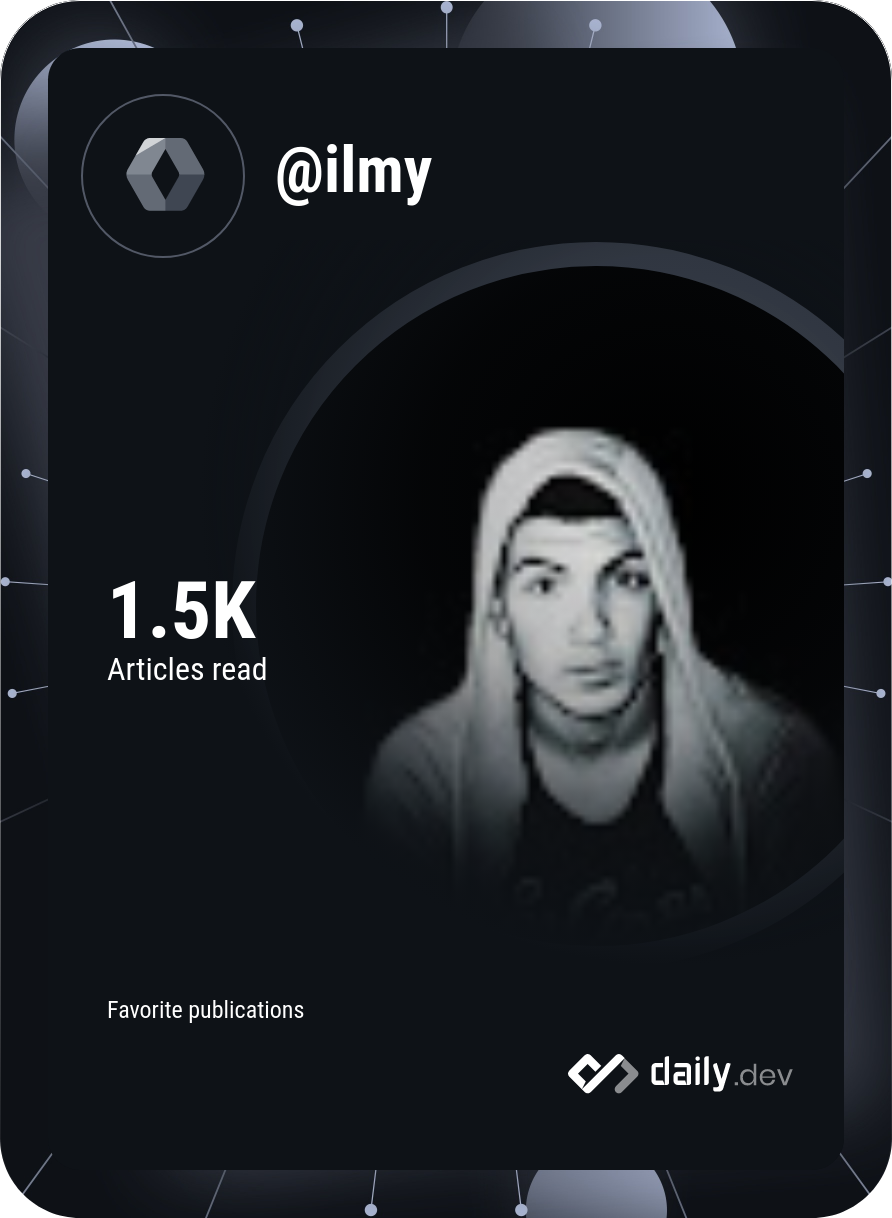 Languages and Tools:
What's Next?
Get In Touch
Although I'm not currently looking for any new opportunities, my inbox is always open. Whether you have a question or just want to say hi, I'll try my best to get back to you!
Say Hello